"What's Right? An Overview of copyright and clearance guidelines".
Friday December 9th, 1pm-2pm (GMT)
David Jennings, University College Dublin
This webinar provides an introduction to copyright in the area of e-learning and how one may assert their own rights. It will highlight a series of steps one may take to assure teaching materials are appropriately cleared (in respect of copyright) before use. It will conclude by presenting the creative commons licence suite and how these may be used to support an individual's rights.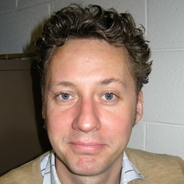 David Jennings is a lecturer in UCD Teaching and Learning. He is the local National Digital Learning Repository (NDLR) co-ordinator, and has worked on the project from its inception, in particular on the licencing programme.
To comment before of after the event, feel free to post on the blog here.