"Getting Real: Making Online Learning Sustainable", Thomas Michael Power, Faculty of Education - Université Laval - CANADA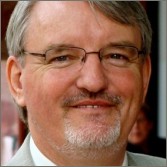 This presentation is a research-based critique of some aspects of Blended Learning as well as of Distance Education and Online Learning. It argues in favour of more effective ways and means to improve university outreach and cost-effective instruction while emphasizing quality and promoting greater core faculty participation, without increasing workload. It proposes a completely online, combined-technology approach that connects directly with traditional faculty instructional practices and values while taking into account student and administrator priorities. This presentation thus redefines blended learning, specifically at the graduate studies level, in order to reach off-campus learners. Furthermore, it will describe past university decentralisation strategies and their successes and failures. Finally, it will present the author's actual experience in applying a redefined blended learning model based on effective pedagogical practices that maintain faculty-perceived quality of instruction, increase accessibility for off-campus students for whom BL is not a solution and improve cost-effectiveness, which is essential to developing a sustainable outreach model.
Dr. Thomas Michael Power is Associate Professor of Educational Technology at the Faculty of Education, Laval University in Quebec City, Canada.
Founder of the

www.BOLD-research.org

researcher community,
Deputy Director – Education for the GEOIDE-sponsored GeoEduc3D project http://geoeduc3d.scg.ulaval.ca/ and
Member of the Board of Directors and of the Coordinating Committee for the Inter-university Learning & Technology Research Center (CIRTA)

http://www.cirta.org/

Researcher with the The Centre for Research and Intervention on School Success www.crires.ulaval.ca/
Expert with www.IFADEM.org (under AUF and OIT)

Reviewer for numerous scientific journals.

Author of A Designer's Log published by Athabasca University Press.
Director of Communication and Associate Researcher with the SAGE for Learning Research Network, Simon Fraser University/Télé-université;
Adjunct Faculty and

Instructional Designer

at University of Moncton;

V

isiting Scholar at Simon Fraser University

F

ield

Director

for the CIDA-funded, Canada-Gabon Technical and Scientific Project, Gabon, Central Africa.
If

you have any comments or questions on this webinar, before or after the event, please post them below.
Some of the chat during the event:
Brian Mulligan 2: Thanks Chrys for Mike's paper.
Brian Mulligan 2: Peason just announced free LMS
Brian Mulligan 2: Peter Shea?
Sean Conlan: Is the revolution really taking place in informal online edn?
Sue Leather: Good question, Sean. I'm interested in that too .
Sean Conlan: What about peer to peer?
Brian Mulligan 2: Peer to peer is very importand in the University of the People
Sean Conlan: Where is the 'faculty' in the university of the people?
Sean Conlan: and also the role of the faculty is to be the catalyst in the learners' use of the new tools
Sean Rattigan AIT: I had a class of lecturers earlier today... some were worried that recordings of lectures and more interactive online learning might endanger their jobs.... I'll be directing them to this recording.
Sean Rattigan AIT: I agree- but change brings resistance...
Marie Heraughty: I have taught a MA this year using blended learning as Mike outlined and it has worked very well. Great discussions on blended learning on
www.hetl.org
and HETL on LinkedIn. Unfortunately have to depart this interesting sessions now.
Sean Conlan: What about all the free courses now available...Stanford etc...?
Chrys Ngwa: I don't think one can get away from "Blended" when dealing with modules that require lab/practical work...unless labs are replaced with simulations...any comments?
Darina Slattery: As someone who gives live lectures to on-campus students, and records them for distance students, I can testify that there is still PLENTY for lecturers to do (with a blended approach). In UL, our on-campus and distance students participate in the same online discussions and the engagement and quality of interaction is much greater than it would typically be in a live F2F tutorial, for example.
Sue Leather: I think one of the biggest issues might be the re-training/development of teachers to cope with the new demands. of online learning.
Sean Rattigan AIT: Great point Sue! But if we build it will they come?
John McGarrigle: Does inequality in educaton move to internet accesss area/
Tom Farrelly: Unless administrators acknowledge that online equates to teaching hours it is very difficult in the IOT sector when you're teaching 18 and 20 hours per week
Sean Conlan: and we also greatly encourage peer to peer!
Ewa Adam: Agree with Sue, teachers need to learn how to adopt new technology to learning and change thinking about a relationship with students and a way of teaching
Sean Rattigan AIT: Tom, that's true, but I look at developing online resources as an investment that can save me time in the long run... but time is certainly an important factor
Niall Watts (UCD): Is the BOLD model suitable for undergrads as well as worinh professionals
Tom Farrelly: I agree that there is a long term benefit, but to be honest, with the extra two hours this year I'm reaching a tipping point
Sue Leather: Thanks Sean and Ewa. Somehow, this is the last issue that's thought of.
Shawn Read: Most faculty are digital immigrants that speak a different language than the digital natives we teach. Many faculty do not understand the benfits of on-line learning and how a blended approach with F2F Learning can meet the needs of the students. The point that we should be focusing on is on the students and how the face of education is changing. To maintain educational silos is a mistake that is largely based on fear.
Sean Rattigan AIT: Ewa, I agree. It's more about the application and creative use of the toolsto compliment learning and appeal to students.... just because I have a hammer I dont have to hit everything.... there are some great ideas out tere about ways to use technology
Sean Rattigan AIT: I wish there was a "Like" button for some of the comments in this chat :)
Sean Conlan: OK would like to ...but I am more optimistic about all the 'free' stuff out there. Like Shawn we are behind the times compared to our students.
Catherine Cronin (NUIG): I am interested in communicating with you, Michael. We run a completely online MSc programme www.it.nuigalway.ie.mscsed
Sean Rattigan AIT: Lower ivestment costs could be lowered even ore by creating a sharing community of learners
Sean Conlan: I think the current digital generation are much more inclined to share ...
John McGarrigle: thanks bye
Shawn Read: Sean you are right but faculty less so
Sean Conlan: Thanks a lot to all Bye...
Sue Leather: Thanks everyone. Bye.
Tom Farrelly: The hour has flown, a great session!!!!
Michael Power: thanks to you all for coming
Shawn Read: Thank you for the session
Catherine Cronin (NUIG): Great, thanks!
Sean Rattigan AIT: Thank for the presentation- enjoyed it but will have to watch it again to absorb it... and will be directing more people to it as well
Darina Slattery: Thank you and bye.
Lisa: Thankyou all too
Ewa Adam: great idea Brian! thank you for the session, looking forward to the online follow up!
Patrick Kiely University College Cork: Thank you for the session.
Diane: Thank you for the session, bye
Mary Ellen Bornak, Newtown, PA: Interesting to put research and financial motivation together.
Deirdre McClay: Thank you all, very interesting. Bye
Eoghan Bailey DkIT: thought provoking indeed - thankyou to all
Catherine Baumgardner: Very interesting! Thank you so much!
Chrys Ngwa: thanks mike and all
marie-jeanne carrière: très intéressant !